COOL TIP: Got the app but want to play it on your killer computer speakers?
No problem! Plug a 3.5mm audio cable in your smartphone headphone jack and the other end into your PC's Line In. Adjust the volume on your PC's audio mixer.
For Bluetooth and even other methods CLICK HERE!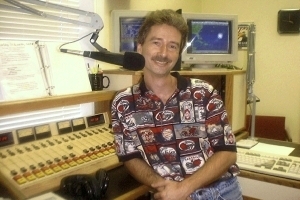 First off...damn it's good to be back. We're not going anywhere this time and I can't thank you guys enough for all the love and support and deeply appreciated comments on our twitter page @dcrock both when we thought it was gone for good and now already during the recent teasers and the sign on...you guys are awesome! Thank you so much.

A huge thanks to Dan Murphy, our good friend and proprietor of Outpost Radio Network for inviting us onboard his awesome operation. Without Dan this would not be possible so thank him as well by visiting the outpost website. And get the app. It rocks.

In case you are new here, for those of you that say you feel like you were born too late or in the wrong decade, you should know that classic rock radio, when it was current, sounded nothing like it does today. Short of jumping in a time machine, DC Rock lets you go back and hear what it was really like to be alive in that awesome time period of Album Oriented Rock.

It's an uptempo and energetic format...most all the songs are very guitar oriented. Please be open minded and try to listen when you have more than just 5 or 10 minutes...the songs rotate thru different time periods and styles. What you WON'T hear are the same burned-out hits over and over.

This is the soundtrack of my life, and hopefully yours. There's forgotten classic songs from the groups we all know like Aerosmith, Rush, Deep Purple and AC/DC. Then there's stuff from guitar greats like Robin Trower, Pat Travers, Yngwie Malmsteen and Jeff Beck...killer 70's classics from UFO, Frank Marino, Humble Pie, Jerry Doucette, Savoy Brown, Vandenburg, Starz, Moon Martin, Nils Lofgren, Touch, Uriah Heep, The Inmates, Angel...awesome 80's tracks from bands like 707, Shooting Star, Planet P Project, Taxii, Michael Stanley Band, XYZ, Rainbow, Van Zant...there's heavy hitters from Priest, Sabbath, Saxon, Slaughter, Crue, Krokus, Iron Maiden, Kingdom Come...and then some early 90's mixed in from time to time with groups like Brother Cane, Extreme, Black Crowes and Chris Rea.

If you have any requests, suggestions or just want to say hey, give us a shoutout on Twitter @dcrock. I hope you like what you hear...and if you dig it please tell your friends!

Dave Collins
Program Director
Recently Played Songs

Links

Album

Time

REO Speedwagon - Ridin' the Storm Out

Live: You Get What You Play For

5:42

Sammy Hagar - Baby's on Fire

Unboxed

3:33

Jerry Doucette - All Over Me

The Douce Is Loose

2:59

Styx - Castle Walls

The Grand Illusion

6:00

Tony Carey - First Day Of Summer

A Lonely Life - The Anthology

3:45

Bob Seger & The Silver Bullet Band - House Behind A House

The Distance

3:52

Robin Trower - Take A Fast Train

A Tale Untold: The Chrysalis Years (1973-1976)

3:09

The Eagles - On the Border

On the Border

4:25

Clocks - She Looks a Lot Like You

Clocks

2:31

Scorpions - Loving You Sunday Morning

Lovedrive

5:37

Rush - In the Mood

Rush

3:37

Living Colour - Cult Of Personality (Live)

Vivid

5:08

Diesel - All Because of You

Watts In a Tank

3:43

Foreigner - Love on the Telephone

Head Games

3:17

Streetheart - Under My Thumb

Under Heaven Over Hell

6:25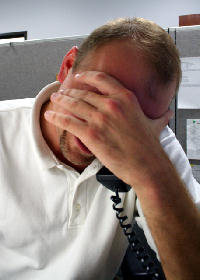 Know who picks all the songs to play at the typical classic rock station? The listeners on the request line? The program director? The disc jockeys? A combination of all of the above? Not even close. Virtually every classic rock station's entire playlist is determined by an out of town consultant, who probably also consults the Top 40 station down the hall and maybe even another format somewhere else. So how does he decide which songs to play? Most classic rock consultants rely on what is called an auditorium survey in which about a hundred people listen to :15 second clips of songs and then rate how familiar they are with each song. Consultants feel that listeners will tune out if they hear a song they don't know. They would rather "play it safe" which is why most stations sound so predictable. Their favorite saying is "you can't be hurt by what you don't play".

The problem with all this is that listeners are not given enough credit. When you went out and bought that new album from your favorite group, did you listen to only the first song over and over again? As you have probably guessed, some classic rock radio stations play as little as 250 songs. Ask a consultant about another great classic song not on his playlist that you remember hearing years ago on the radio and his answer may be an evasive "I don't have any research on that song." The truth is that he probably wasn't even around or isn't that familiar with the format to begin with.

So how can we pick better songs than someone who is simply paid to do music research? BECAUSE WE LIVED IT!

For that reason, there's nothing predictable about DC Rock. And yes, it's possible you may from time to time hear us play a tune that is still on the radio somewhere. We're not going to throw away a great song just because the others guys get it right once in a while! Enjoy the memories. Enjoy the ride. And CRANK IT UP.


---
Side effects may include flashbacks, insomnia, heart palpitations, tingling, rebellious behavior, an exaggerated feeling of well-being or euphoria, blurred vision, missing time, abnormal muscular movements, irritability if exposed to other stations, abnormal dreams, or serious and irreversible hearing loss.
---
DC ROCK Home | Listening | Tools | Messages | Concerts | Audio News | Rock Chat | Cool Gear | Hot Links
DC Rock is best viewed with your browser's text size set in the default medium setting and screen size set at 1024x768 or higher.
This site is produced in part using SAM Broadcaster. © Copyright Spacial Audio Solutions, LLC 2006 - 2020.
DC Rock is licensed with SoundExchange, ASCAP, BMI, SESAC and SOCAN thru Outpost Radio.